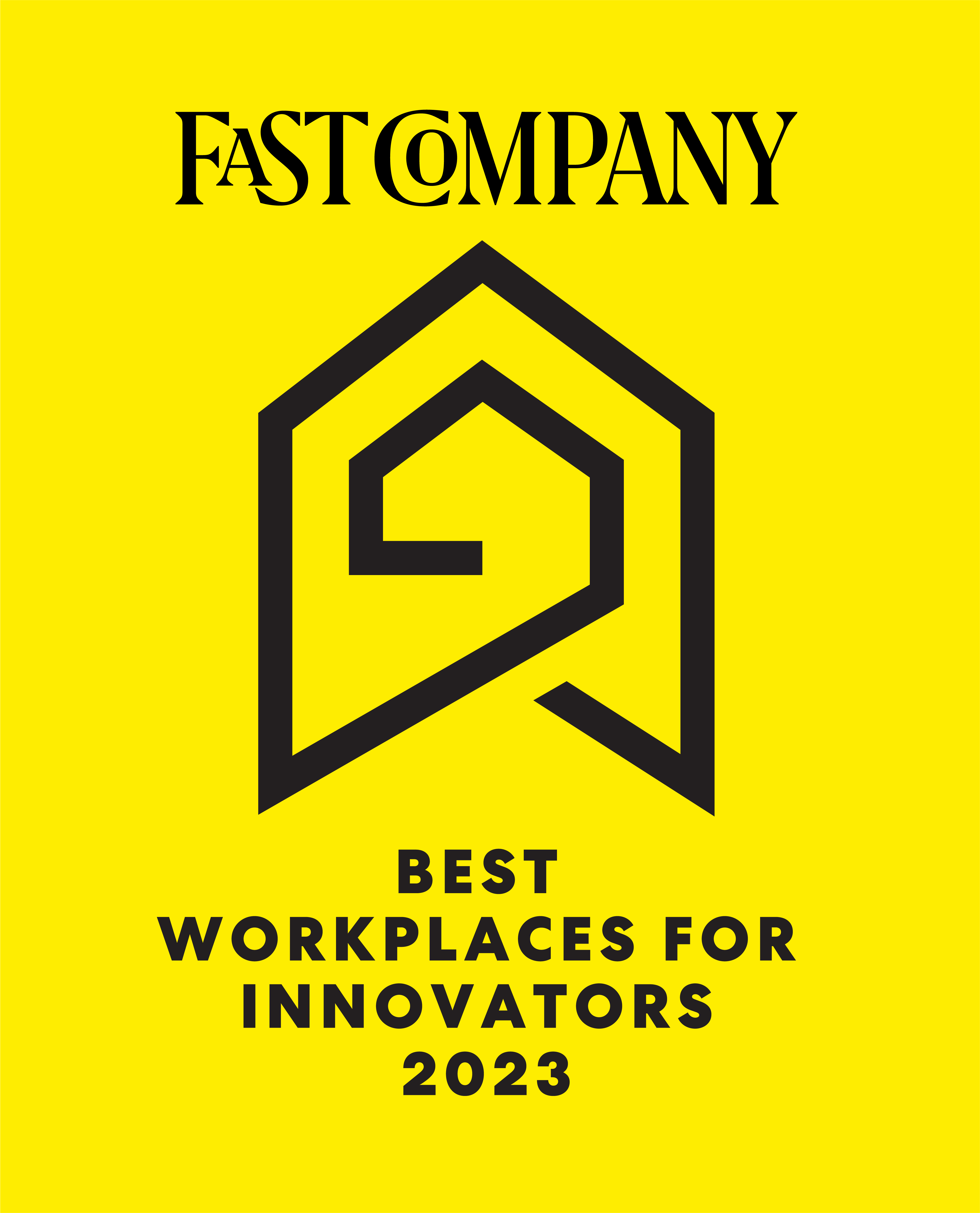 NEW YORK – Troutman Pepper has been recognized in Fast Company's fifth annual list of the 100 Best Workplaces for Innovators, earning a spot in the top 50 for its investment in cultivating a culture of innovation. The list honors organizations and businesses that demonstrate an inspiring commitment to encourage and develop innovation at all levels.
Developed in collaboration with Accenture, the 2023 Best Workplaces for Innovators ranks 100 winners from a variety of industries, including entertainment, biotech, consumer packaged goods, marketing, education, healthcare, and many more. Fast Company editors and Accenture researchers collaborated together to score nearly 1,000 submissions, and a panel of eight distinguished judges reviewed and endorsed the top 100 companies. The 2023 awards feature workplaces from around the world.
"We are incredibly proud to be included on this list of leading innovative companies," said Troutman Pepper Managing Partner Tom Cole. "At Troutman Pepper, we believe in doing things differently. We are dedicated to building a culture of innovation that is driven to meet our clients' increasingly complex challenges now and in the future."
Troutman Pepper is focused on executing innovative solutions that help attorneys work more efficiently and better serve clients. The firm's Innovation Team built Mobile One, an exclusively internal app, to simplify the communication challenges in a hybrid work environment. The platform helps streamline communications, increases efficiency, works to build a strong culture, and increases the visibility of people working within the firm's offices.
"Our investment in innovation is transforming the way we work," said William Gaus, Troutman Pepper's Chief Innovation Officer. "It facilitates creative thinking across the firm, empowering everyone firmwide with a framework to systematically discover new sources of growth. It's central to helping our attorneys and professional staff work better and more efficiently and enhances all aspects of the client experience at Troutman Pepper."
Fast Company's Best Workplaces for Innovators issue (Summer 2023) is available online now, and the print issue will be on newsstands beginning July 18. Honorees will be recognized during Fast Company's Innovation Festival on September 21. Fast Company is a registered trademark of Mansueto Ventures LLC.
About Troutman Pepper
Troutman Pepper is a national law firm with more than 1,200 attorneys strategically located in 23 U.S. cities. The firm's litigation, transactional, and regulatory practices advise a diverse client base, from start-ups to multinational enterprises. The firm provides sophisticated legal solutions to clients' most pressing business challenges, with depth across industry sectors, including energy, financial services, health sciences, insurance, and private equity, among others. Learn more at troutman.com.